Recent task, build an automated & wifi controlled chicken coop opener without spending a ton of money.
Props to http://blog.netscraps.com/diy/automatic-chicken-coop-door-solar-time-table-switch.html for the original idea and providing such an in-depth explanation.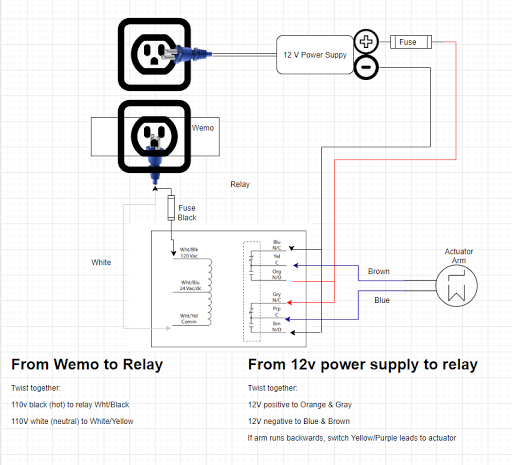 Parts list:
1) Functional Devices RIB2401D DPDT relay
2) Weatherproof 1-gang deep junction box
3) 12V linear actuator, 8? extension, IP65 rated w/ mounting brackets (you may want a different size for your particular door/setup
4) Wemo wifi plug
Basically the secret is in the double pole double throw relay: you configure it so that it receives positive 12v when activated, and negative 12v when off. The actuator has internal limit switches so it turns itself off at full extension.
Once the Wemo is configured and hooked up to Alexa, you can have it automatically turn on at sunrise and turn off at sunset.